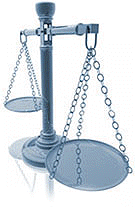 Limiting the Time for an Employee to Sue

As a risk management technique, many employers have introduced the practice of adding a waiver to an employee's hiring package. This waiver provides that the employee can sue the company only within six months of a particular incident. If enforceable, such a waiver could reduce the statute of limitations from as long as four years to just six months. For example, the Michigan Court of Appeals ruled that an age discrimination lawsuit against Chrysler was time-barred because of the six-month limitation listed in the job application. The court held that the limitation was allowed under Michigan law. See Clark v. DaimlerChrysler Corp. No. 252765 (Mich. Ct. of Appeals).
Understandably, employers think this is a reasonable means to put some limitation on the time they must wait to see if the shoe drops after a termination, or some incident at work. But from the employees' side, and the attorneys who represent them, this can be a real minefield. Attorneys have generally advised clients they have a year to pursue an action. I have found that clients often change their minds about wanting to pursue an action once they find work, especially when the position is better than the one they had. Clients that came to me within hours of being fired, screaming outrage and wanting to sue, call me a few weeks later to tell me that being terminated was the best thing that ever happen to them, because they landed a better job. They often no longer have a desire to pursue an action because they don't want to go back to that negative energy.
For this reason, when it was clear that the case fell in a grey area and was not some outrageous case of discrimination, I would often advise the employee that their first course of action should be to find a new job, and leave the suing until later. When an employee sues for wrongful termination, he or she must show that every reasonable effort was made to find "comparable employment", so I was only advising them to do what needed to be done in case they eventually did decide to file. I would also advise that they go get a copy of their personnel file, just in case.
Now my advice is that they review the file, or bring it to me so I can do the review, to make certain there are no time limitations hidden within.
_____________

Aaron Morris is a Partner with the law firm of Morris & Stone, LLP, located in Santa Ana, Orange County, California. He can be reached at (714) 954-0700, or by email. The practice areas of Morris & Stone include employment law (wrongful termination, sexual harassment, wage/overtime claims), business litigation (breach of contract, trade secret, partnership dissolution, unfair business practices, etc.), real estate and construction disputes, first amendment law, Internet law, discrimination claims, defamation suits, and legal malpractice.
Aaron Morris attended Southwestern University School of Law, where he was Editor-in-Chief of the Law Review and graduated cum laude in 1987. His practice areas include Free Speech, Defamation and SLAPP Law, as well as employment law (wrongful termination, discrimination, etc.) business litigation (breach of contract, trade secret, partnership dissolution, unfair business practices, etc.). He received national attention after prevailing against Bank of America for banking violations. A recognized expert on Internet law, he recently prevailed in two major Internet cases on behalf of clients that were fighting spammers. Every year since 2008, Mr. Morris has been rated "Best Orange County Attorney" by Tustin Magazine. He is the author of California SLAPP Law and How to Start Your Own Law Firm. He has lectured as an Adjunct Professor at both Whittier Law School and National University, teaching "Litigation Skills & Strategies". He is the current President of the California Defamation Lawyers Association. Mr. Morris is a writer and lecturer on the subjects of law and law office efficiency, and has been a featured speaker at such functions as the American Bar Association TechShow.