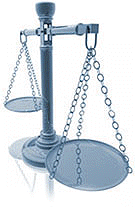 Philosophy of Morris & Stone
Morris & Stone, LLP (previously, The Morris Law Firm) was founded in 1991 by Aaron P. Morris. Before starting his own firm, Mr. Morris was an associate attorney at the country's largest law firm, with world-wide offices. Although he had been attracted to this firm by some of the interesting cases it was involved with, he soon discovered that the goal of large law firms is more about finding ways to generate billable hours and less about delivering high quality legal services. He also observed that so many associates would be assigned to handle so many small parts of a case, that no one attorney would ever have the big picture. The cases would plod along with tremendous amounts of money being spent on attorney fees, but often no decisive trial strategy would ever be developed. As a result, clients were often forced to settle on the courthouse steps when it was finally realized that no one had ever figured out how to win the case.
From his observations of the practices of the large firm, Mr. Morris soon realized that the structure of a traditional law firm is by its very nature contrary to the best interests of its clients. An associate attorney at a major law firm is paid a high salary, and must justify that salary by billing the firm's clients for a large number of hours. In fact, in order to encourage their attorneys to bill more and more hours to the clients, many firms post the number of hours billed by the associates each month so that everyone knows who the star performers are, as well as the slackers. Like an Olympic sprinter whose performance is gauged entirely by the clock, the number of hours billed by an associate becomes the definitive measure of their worth. The battle to be highly ranked on the list of hours billed is a fierce one. The attorney that ranked number two on the billing list the previous month dislodges number one the next month by setting a new record for billable hours. But the new number two attorney does not like being second best, so he or she sets an even higher record the following month to return to the number one spot. And so it goes, month after month. As an additional incentive, the associates that bill the clients the most hours are the ones that are rewarded by being made partners in the firm. Of course, the partners must also justify their draws from the firm's profits, so the partners also engage in this billing war.
While these incentives to bill ever greater numbers of hours are great for the firm's profitability, this arrangement create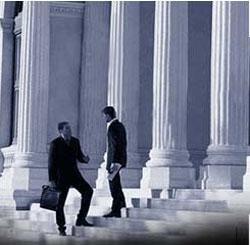 s an incredible conflict of interest. In litigation there is always more that can be done in a case. That obscure witness that most likely knows nothing about the facts of the case can nonetheless be deposed. If discovery was propounded yesterday, more can be propounded today. Motions can be brought, injunctions can be sought. Every adverse ruling by the trial court can be appealed. Lost in all of this is any consideration of whether the clients are being properly served or how well the attorneys are performing. Whether the firm won or lost a client's case is considered irrelevant. Victory or defeat have nothing to do with the number of hours billed and the firm's resulting profits. Indeed, an effective attorney can actually harm the profitability of the firm. For example, if an attorney defeats a matter early in the action by way of a motion for summary judgment, he or she has deprived the firm of all the hundreds of billable hours that could have followed had such a motion not been brought and won.
After observing this behavior over a number of years at two different mega-firms, Mr. Morris formulated another method. He began with the premise that so long as a firm has salaried attorneys, it will be forced to bill enough hours to cover those salaries. Thus, it is an immediate case of the tail wagging the dog. Instead of asking "what needs to be done with our cases this month?", the question becomes "how can we bill enough hours this month to cover our overhead and make a profit?" On the other hand, he did not want the opposite problem that often arises with solo or small firms. With only a few attorneys to do all of the work, small firms can sometimes become overwhelmed, and the question then becomes "what can we put off this month?" When that happens, the billable hours are lower for the clients, but the work that needs to be done on a case may not get done, and that harms the chances of prevailing.
To better serve clients by avoiding the conflict of interest inherent in every other law firm, Mr. Morris founded The Morris Law Firm as an association of attorneys, and that model has been continued with Morris & Stone. Under this approach, no attorneys are on salary. Instead, any attorney that works on a case is paid on a strict hourly basis. Since the attorneys are not paid any salary, there is no pressure for them to bill any minimum number of hours. The attorneys can work as few hours as they choose, controlled only by the dictates of their case loads. Also, the number of attorneys assigned to a case is kept to a minimum so everyone maintains "the big picture." As a direct result, there is a cohesive case strategy from day one.
If special expertise in a field is required or if additional attorneys are needed for an exceptionally large matter, additional attorneys are associated with the firm on an "of counsel" basis. Again, these attorneys do not add any overhead to the firm that must be recovered through billing, but they add to the depth of Morris & Stone, allowing it to respond to any legal contingency. In this way, Morris & Stone can never become overwhelmed by a large firm that is attempting to engage in "scorched earth" tactics. This combination of big firm depth with small firm overhead has permitted Morris & Stone to deliver the highest quality legal services, usually at a fraction of the cost of a "traditional" firm. Legal costs are also reduced through the cutting-edge office automation employed by Morris & Stone, permitting the attorneys and staff to prepare in a matter of minutes some documents that would take other firms hours to complete.
Recently, after observing the manner in which Morris & Stone handled a matter before him, Orange County Superior Court Judge Robert J. Polis (Ret.) felt compelled to write in his decision:
"Perhaps it is my age or 40+ years of experience in the law, but it is compelling to comment that the performances of both counsel in this case, in terms of dedication to the law, to their clients, and to their scholarship make me proud to again call myself a 'Lawyer.'"
Let Morris & Stone bring this level of professionalism and cost efficiency to your matter.
On a related matter be sure to read: Why Big Firms Don't Work
_________________________
MORRIS & STONE, LLP is located in Tustin, Orange County, California. We can be reached at (714) 954-0700, or info@toplawfirm.com. The practice areas of Morris & Stone include employment law (wrongful termination, sexual harassment), business litigation (breach of contract, trade secret, partnership dissolution, unfair business practices, etc.), real estate and construction disputes, first amendment law, Internet law, discrimination claims, defamation suits, and legal malpractice.