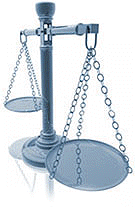 If I Can't Fire Him, Can I At Least Demote Him?

Aaron Morris, Esq.

Under California Labor Code Section 2922, an employee can be terminated at the will of the employer, absent an express or implied contract to the contrary (and assuming the termination does not violate public policy). Logic therefore dictates that if an employee can receive the ultimate demotion -- termination -- then the employer should also be free to impose lesser forms of demotion.

However, logic also dictates that if an implied contract to terminate only for cause can defeat the at-will presumption of Section 2922, then isn't it reasonable that there might also be enforceable implied contracts not to demote except for cause? Based on the decisions of California's appellate courts, this second part of the syllogism does not seem to have wide support.

For some inexplicable reason, both trial and appellate courts tend to lose all memory of basic contract law when the case arises in the employment context. When confronted with claims that an implied contract existed not to demote without cause, the courts have insisted on going outside simple contract analysis. Turner v. Anheuser-Busch, Inc., is a typical example. In that case, the plaintiff was demoted and given a pay cut. He sued, claiming that his demotion was a breach of contract. Apparently feeling that it had to raise the plaintiff's demotion to the level of a termination before it could even consider the matter, the California Supreme Court based its entire analysis on whether the demotion and pay cut rose to the level of a constructive discharge. From that perspective, the court determined that no constructive discharge had taken place, and that the demotion was therefore a sacrosanct business decision.

Why is this sort of deference given? Well, quite reasonably, courts are loathed to substitute their own business acumen for that of business owners. If the courts go down that path, then every business decision will be subject to judicial review. If there is an actual termination, and ample evidence to demonstrate that an implied contract not to terminate existed, then the courts will step into the breach (pun intended). But a "mere" demotion somehow seems like a far lesser business decision, and therefore not worthy of judicial intervention. Next, the courts undoubtedly reason, they will be asked to decide who gets the corner office.

Again, though, this reasoning ignores contract law. Parties are free to enter into a "no demote" contract, or even one for the corner office, and there is no reason such a contract cannot arise by implication. If such a contract is breached, the employee should be afforded a remedy.

This seemingly obvious reasoning finally dawned on the Supremes in November 1995, in a case entitled Scott v. Pacific Gas & Electric. In Scott, two engineers were charged with possible policy violations. Even though they seemingly absolved themselves of any wrongdoing, the company decided to demote them anyway. As in Turner, they sued claiming that there was an implied contract that they would not be demoted without good cause.

Although they prevailed at the trial level, the Court of Appeal reversed. Refusing to give a simple thumbs up or down to the implied contract, instead the court held that to even allow the finding of an implied contract not to demote would be to intrude too far into managerial discretion.

The Supreme Court was not so absolute, and reversed. However, the decision did not come easy. The court still felt compelled to put the matter in some larger context than simple contract law. It spoke in terms of public policy, and noted that some scholars have actually concluded that a sense of job security can be good for a workforce. Therefore, it is conceivable, the court reasoned, that a company could actually create an atmosphere where the employees come to believe that they will not be demoted except for cause. The court concluded that there is something to be said for actually trying to decipher and enforce the agreement between the parties, as opposed to ignoring that agreement and deciding all employment matters on public policy grounds.

To the extent that Scott will embolden plaintiffs' attorneys to go to court with demotion causes of action, such an impact will probably be short lived. Companies have effectively incorporated the at-will termination presumption into their policies, and Scott will simply force companies to do the same with the at-will demotion presumption. Nonetheless, there is satisfaction in the fact that the Supreme Court has brought intellectual honesty to this issue.
Labor Code Section 2922 is provided here.

______________

Aaron Morris is a Partner with the law firm of Morris & Stone, LLP, located in Santa Ana, Orange County, California. He can be reached at (714) 954-0700, or by email. The practice areas of Morris & Stone include employment law (wrongful termination, sexual harassment, wage/overtime claims), business litigation (breach of contract, trade secret, partnership dissolution, unfair business practices, etc.), real estate and construction disputes, first amendment law, Internet law, discrimination claims, defamation suits, and legal malpractice.
Morris & Stone, LLP | 17852 E. 17th St., Suite 201, Tustin, CA 92780
Phone: 714-954-0700 | Fax: 714-242-2058 | Email:
info@TopLawFirm.com
Representing all of Southern California, including the cities of Los Angeles, Beverly Hills, Century City,
Santa Monica, Long Beach, Ventura, Santa Barbara, Costa Mesa, Irvine, Anaheim, Fullerton, Santa Ana,
Tustin, Newport Beach, Mission Viejo, San Clemente, Riverside, San Bernardino and San Diego

Copyright 2008. Morris & Stone, LLP. All Rights Reserved