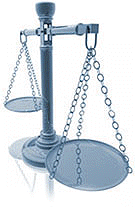 Why Big Firms Don't Work
The $2,000 "Hissy-Fit"
While the amount of money involved is relatively small, this story is a perfect illustration of the total disregard large firms have for the bottom line.
In a recent case, the opposing counsel was the Los Angeles firm of Parker, Milliken, Clark, O'Hara & Samuelian. Our client had a long term commercial lease, with a five year extension option. When he served notice that he was exercising that extension option, the landlord refused to recognize his right to do so, claiming that he had been in default of the lease at some point during the prior ten years. In reality, the landlord just wanted our client out in order to charge higher rent to a new tenant.
Days after we served the complaint, an attorney from Parker, Milliken called to request a 30-day extension to answer the complaint. Our policy is to be free with extensions, but not when it will delay the action. We asked why he was requesting an extension, and he answered that he had no reason for requesting the extension, except that he "always requests an extension as a matter of course." We would not agree to the 30-day extension "as a matter of course," but we did offer to grant a 15-day extension if he would agree to accept service on behalf of the remaining defendants. Now, keep in mind that at most it takes about two hours to prepare an answer -- a few more hours if a cross-complaint is also filed with the answer. With our offer, he had 40 days to find two hours in his busy schedule to prepare that answer. Incredibly, instead of just taking the time to prepare the response to the complaint, he began calling and writing our firm, explaining why we were "required" to grant his request. He even attached copies of the research he had conducted! In other words, he probably took five or six hours to explain to us why he should not have to take two hours to prepare the complaint. When he realized that we would not budge, he accepted the 15-day extension. It was a complete win-win situation; we saved our client the service fees, and opposing counsel got a 15-day extension.
What we didn't know was that opposing counsel was infuriated that we would not agree to the full 30-day extension, even though he had no reason for requesting it. He apparently decided that given any opportunity, he would seek pay-back. That situation availed itself a few months later when we asked his office for a one-week extension to answer some discovery. We were told by his office that we could have a one-week extension, but he later took the position that the person who had granted the extension did not have the authority to do so. He must have salivated, thinking he had us. He billed his client for eight hours at $225 per hour for a motion to compel, and incurred the cost of having it personally delivered the day before the one-week extension was over. In other words, knowing the discovery responses were coming, he ran to court and filed a motion to compel the responses the day before he would be receiving the responses. The motion also sought to recover from us the $1,800 Parker, Milliken had been "forced" to bill its client for the motion.
Opposing counsel's motion gave us a perfect opportunity to educate the judge about the case, and to demonstrate the gamesmanship of opposing counsel. At the hearing, the judge began by chastising opposing counsel for bringing a "ridiculous" motion. The motion to compel was, of course, denied. Nonetheless, opposing counsel argued that the court was required to sanction our firm for the $1,800 in attorney fees. That request was also denied although, with a bit of sarcasm, the judge awarded $23 to reimburse opposing counsel for the filing fee for the motion that he was "forced" to file.
The importance of this story is the result, not the money. Most clients that hire a firm like Parker, Milliken could not care less about $1,800 being spent on an unsuccessful motion. But what did the firm accomplish for its client? Since we had dared to deny their 30-day request, they billed their client $1,800 for a motion the judge characterized as "ridiculous." We were afforded the opportunity to educate the judge about the case and the tactics of opposing counsel. And the judge would undoubtedly look with suspicion at any further motions by opposing counsel. All in all, the best $23 we ever spent.
To learn the great result we got for our client in this case, go to "Parker, Milliken, Clark, O'Hara & Samuelian Rethinks its Position".
If you find yourself involved in an action with Parker, Milliken, Clark, O'Hara & Samuelian, contact Morris & Stone, LLP at (714) 954-0700.
______________

Aaron P. Morris is a Partner with the law firm of Morris & Stone, LLP, located in Santa Ana, Orange County, California. He can be reached at (714) 954-0700, or amorris@toplawfirm.com. The practice areas of Morris & Stone include employment law (wrongful termination, sexual harassment, wage/overtime claims), business litigation (breach of contract, trade secret, partnership dissolution, unfair business practices, etc.), real estate and construction disputes, first amendment law, Internet law, discrimination claims, defamation suits, and legal malpractice.
Morris & Stone, LLP | 17852 17th St., Suite 201, Tustin, CA 92780
Phone: 714-954-0700 | Fax: 714-242-2058 | Email: info@TopLawFirm.com

The Orange County defamation law firm of Morris & Stone provides business litigation and defamation (libel, slander) civil lawsuit legal services to clients in Southern California, in Orange County, Riverside County, San Diego County, and Los Angeles County; in cities including Newport Beach, Los Angeles, San Diego, Irvine, Costa Mesa, Laguna Beach, Laguna Niguel, Huntington Beach, Santa Ana, Mission Viejo, Orange, Fountain Valley, Tustin, Anaheim, San Clemente and Fullerton.

NOTICE PURSUANT TO BUSINESS & PROFESSIONS CODE SECTION 6158.3:

The outcome of any case will depend on the facts specific to that case. Nothing contained in any portion of this web site should be taken as a representation of how your particular case would be concluded, or even that a case with similar facts will have a similar result. The result of any case discussed herein was dependent on the facts of that case, and the results will differ if based on different facts. Of course, any endorsement and/or quote does not constitute a guarantee, warranty, or prediction regarding the outcome of your legal matter.